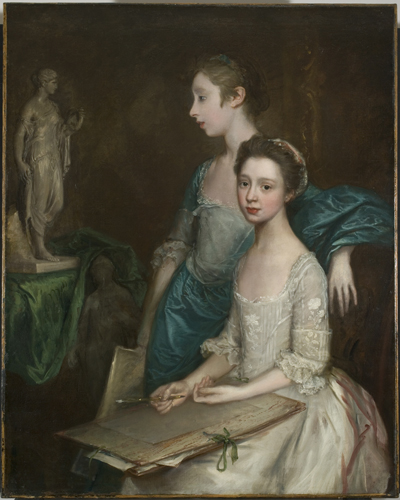 ©Worcester Art Museum. All Rights Reserved
Muses on the Mount
Holy Cross Celebrates 40 Years of Women in the Arts
Reunion Presented by the Visual Arts Department
March 22-24, 2013

2013 marks the 40th anniversary of women's admittance to Holy Cross.
Inspired by this occasion, we will be hosting a reunion weekend – entitled Muses on the Mount – March 22-24, 2013. Programming will include classes to attend on Friday, followed by a round table of professionals in the visual arts, dinner, a fashion show and displays. Saturday includes breakfast and a visit to the Cantor Gallery on campus to see the SPARK exhibition, a compilation of alumnae art followed by special programs at the Worcester Art Museum and a wine and cheese reception at a faculty home. Sunday we offer opportunities to visit Boston, especially the Museum of Fine Arts and the Isabella Stewart Gardner Museum. Please mark your calendars and join us to celebrate this momentous occasion! All Holy Cross Alumni and Guests Welcome!