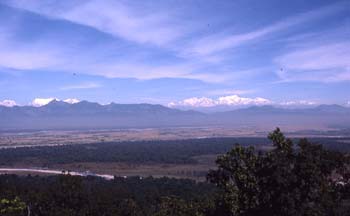 "Tap into the Himalayas"
A collection of watersheds from the Indus to the Brahamaputra Rivers define the Himalayan region. Each watershed has seen the development of a unique dialect, a domestication of Buddhism, diverse crops and wildlife, a unique cultural landscape and unparalleled stories of traders and oral histories.
Watersheds create the Himalayan mosaic!
The Himalayas...RUGGED, HOSTILE, FRAGILE, YOUNG and UNSTABLE !
Water brings life to a community!
Due to less and less rainfall and climate changes, communities in the Himalayan region are abandoned. There is now a greater dependency of humans on the limited irrigation systems and the mountain runoff of melting snow in the area.
Water ...is a valuable purifying tool
is a source of naturally made mandalas
is a place for a "good death"
was home to the ammonites 350 million years ago
and is still today an example of the impermanence of the world.
The 7th grade Humanities curriculum map at WBAIS can be found on Atlas.