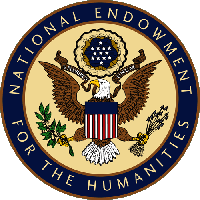 2011 Institute > Week 1
WEEK 1: July 5th-9th
Daily Schedule
| | |
| --- | --- |
| 9:00-12:00 | Morning Session |
| 12:00-1:00 | Lunch Break |
| 1:00-4:00 | Afternoon Session |
| 4:30-9:00 | Web Page Consultations |
| 6:30-9:00 | Evening Sessions |
All Sessions in Rooms 402-3 of the Hogan Campus Center, unless otherwise noted
TUESDAY, July 5th
Morning Program

Expert Presentation: Profs. Lewis and van der Kujip

Practical Orientation and Overview of the Curriculum
Orientalism and the Study of Asia, Asian Religions, and the Himalayas
Geology and the Physical Geography of the Regions; Frontier Zone Theory

Core Readings:

Zurick, Illustrated Atlas of the Himalaya, 1-66

Lewis and Riccardi, The Himalayas: A Syllabus …, 5-40, Part II

Further Reading:

Martin Brauen, Dreamworld Tibet: Western Illusions (Weatherhill, 2004).

Peter Bishop, The Myth of Shangri-La (Berkeley: Univ. of California Press, 1989)

Afternoon Program

Expert Presentation: Profs. Lewis and van der Kuijp

Languages and Culture Regions: Kashmir, Nepal, Tibet
Languages and Writing Systems of the Himalayan Region.

Core Readings:

Zurick, Illustrated Atlas of the Himalaya, 67-98
Lewis and Riccardi, The Himalayas: A Syllabus …, Part III

Evening Program (5-7 PM)

Welcoming New England Clambake Dinner

Hosted by Holy Cross, at the North Side of Hogan Center
WEDNESDAY, July 6th
Morning Program

Expert Presentation: Prof. Lewis

Hinduism: Overview of Core Doctrines and Practices, (regional focus)

Core Reading:

Lewis and Riccardi, The Himalayas: A Syllabus…, Part III
Lewis, Getting the Foundations Right When Teaching Asian Religions


Further Reading:

Diana Eck, Darshan: Seeing the Divine in India, 2nd ed.

Afternoon Program


Program I: by Library Staff

1-2: Library Tour

Program II: by Arlene Kowal

2:30-4: Curriculum Workshops
Geography of the Himalayan Region and Preparing your Curriculum Website
THURSDAY, July 7th
Morning Program

Expert Presentaion: Prof. Lewis

Hinduism in the Himalayas: Films; The Life of the Buddha

"Timeless Village of the Himalayas: A Pilgrimage to Deoprayag, India"
"Wages of Action"

Core Reading:

Lewis and Riccardi, The Himalayas: A Syllabus…, 41-43

Key Images:

Chronology of Main Events in the Buddha's Life
Wheel of Life
Basic Dharma Chart

Afternoon Program

Expert Presentation: Prof. Nirmal Tuladhar of Tribhuvan University

1-2: Languages in Nepal

2:30-4: Kites in Himalayan Cultures on Hill of St. James, top of campus

Core Readings:

Nirmal Man Tuladhar, "Cutting is the Greatest Fun," Kitelines, 11:4 (1996), 41, and the rest of this issue on Nepal

Further Readings

The Drachen Foundation: www.drachen.org
Khaled Hosseini. The Kite Runner. London: Bloomsbury, 2003.
FRIDAY, July 8th
Morning Program

Expert Instruction: Holy Cross Computer Training Lab Staff
Plenary Web Page Creation and Design Workshop




Afternoon Program

Expert Presentation: Profs. Lewis and van der Kuijp

Ancient Buddhism and Basic Doctrines

Core Readings:

Patrul Rimpoche, Words of My Perfect Teacher, 1-132.
T. Lewis, "Buddhism," from World Religions Today, 3rded. (NY: Oxford Univ.
Press, 2005).

Evening Program

Film and Discussion with Prof. Mat Schmalz, Holy Cross
6:30-10:30 PM: Indian Feature Film, "Lagaan"
SATURDAY, July 9th
Morning Program

Prof. Lewis

10-12: Workshop--Using Art to Teach Religion

At the Worcester Art Museum Asia galleries