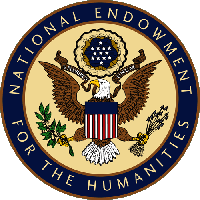 2015 Institute > Week 1
WEEK 1: July 5th-10th
Daily Schedule
| | |
| --- | --- |
| 9:00-12:00 | Morning Session |
| 12:00-1:00 | Lunch Break |
| 1:00-4:00 | Afternoon Session |
| 4:30-9:00 | Web Page Consultations (some days) |
| 6:30-9:00 | Evening Sessions |
All Sessions in Rooms 404 of the Hogan Campus Center, unless otherwise noted
SUNDAY, July 5th
| | |
| --- | --- |
| Afternoon | Afternoon Check-in for participants |
MONDAY, July 6th
Morning Program

Expert Presentation: Profs. Lewis and van der Kujip

Practical Orientation and Overview of the Curriculum
Orientalism and the Study of Asia, Asian Religions, and the Himalayas
Geology and the Physical Geography of the Regions; Frontier Zone Theory

Required Readings:

Zurick, Illustrated Atlas of the Himalaya, 1-66

Lewis and Riccardi, The Himalayas: A Syllabus …, 5-40, Part II

Further Reading:

Martin Brauen, Dreamworld Tibet: Western Illusions (Weatherhill, 2004).

Peter Bishop, The Myth of Shangri-La (Berkeley: Univ. of California Press, 1989)

An introduction to the natural history. ecology & human impact in the Himalayas available from September 2015.

Afternoon Program

Expert Presentation: Profs. Lewis and van der Kuijp

Central Place & Trade Theory; Culture Regions: Kashmir/Nepal, Tibet.

Required Readings:

Zurick, Illustrated Atlas of the Himalaya, 67-98
Lewis and Riccardi, The Himalayas: A Syllabus … Part III

Evening Program

(5-7 PM): Welcoming New England Clambake Dinner

Hosted by Holy Cross President and Dean, North Side of Hogan Center
TUESDAY, July 7th
Morning Program

Expert Presentation: Prof. Van der Kuijp

Languages and Writing Systems of the Himalayan Region

Required Reading:

Lewis and Riccardi, The Himalayas: A Syllabus…, Part III
G."Cultures and Peoples of the Himalayas," Asian Survey 1963: 289-30"


Afternoon Program

Expert Presentation: Profs. Lewis and van der Kuijp

Curriculum Workshops with Dorothy Verheyan/Maureen Stephens:

"Institute Teacher Implementation Plans"; "Geography of the Himalayan Region"

Brown University CHOICES Program
WEDNESDAY, July 8th
Morning Program

Expert Presentation: Prof. Lewis

Hinduism: Overview of Core Doctrines and Practices

Required Reading:

Lewis and Riccardi, The Himalayas: A Syllabus…, 41-43


Further Reading:

Diana Eck, Darshan: Seeing the Divine in India, 2nd ed.

Afternoon Program

1-2PM: Library Orientation

2-4: Films on Hinduism with Discussion
"Village of the Himalayas: Pilgrimage to Deoprayag"; "Wages of Action"
THURSDAY, July 9th
Morning Program

Expert Instruction: Mary Morrisard-Larkin


Plenary Web Page Creation and Design Workshop

Scalia Lab, 2nd Floor Dinand Library




Afternoon Program

Expert Presentation: Profs. Lewis

Buddhism: Overview of the Buddha's Life, Basic Doctrines, and Practices

Required Readings:

Patrul Rimpoche, Words of My Perfect Teacher, 1-132.
Todd. Lewis, "Buddhism," from World Religions Today, 4th ed. (NY: Oxford Univ.
Press, 2010).

Evening Program

7-8:30PM. Concert: "Himalayan Rhapsodies"
FRIDAY, July 10th
Morning Program

Free Time

Afternoon Program

Expert Presentation: Paula Newburg, University of Texas

1-3PM: Political Developments in the NW Himalayas: Pakistan and Afghanistan

Required Readings:

Paula Newburg articles: "Governing Pakistan"; "Risky Business: Talking to the Taliban"; "Neither War nor Peace"; "Why Pakistan is Friends with Everyone-and No One"; "Displaced Diplomacies: Reframing Development and Humanitarianism in Taliban-Era Afghanistan."


Expert Presentation: Prof. Nirmal Tuladhar

3:15-5: Social Science Bahal, Kathmandu

Kites and Kite Flying in the Himalayas