The lives of all Americans changed dramatically in the years after the Civil War and Reconstruction. This is particularly true for black Americans who had to deal with the issues surrounding a country torn apart by Civil War, the effects of the machine age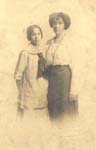 and the implications of huge waves of immigrants from Europe . People of color in Worcester , much as throughout the country, had to find their place in American society and politics in the wake of the Emancipation Proclamation and the Thirteenth, Fourteenth and Fifteenth Amendments.
During the Gilded Age, Worcester was home to a small, but vibrant black community. This community included members of varying economic status and, while it mostly consisted of men and women who had been free before the Civil War, it did include some former slaves come North following the war. However, use of a select number of primary source documents can establish where and how black Worcesterites lived and worked and also how they interacted with each other and how they fit into the national trends and movements of the time.
The WORCESTER HOUSE DIRECTORY of 1888 provides a complete listing of the city's commercial and residential structures, their owners, their residents, and residents' occupations, arranged alphabetically by street. A compilation from the DIRECTORY with African American residents marked serves to illustrate two key issues of the time period: the configuration of residences of people of color in Worcester and occupations of the city's African Americans.
In a sample from the 1888 directory were almost one hundred residences occupied by people of color, some single family structures, but a majority of these residences apartments in multi-family tenements. Additionally, in 1888 there were three black churches: the [AMEZion] the African Methodist Episcopal Zion Church on Exchange Street, on the East Side of town; AME Bethel, also on the East Side; and the Mt. Olive Baptist Church [later John Street Baptist Church] on John Street, on Worcester's West Side.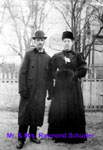 Generally, male heads of household are listed.
The most common housing arrangement of people of color in 1888 was that of a small group of approximately three or four structures sitting adjacent to one another on a particular street. These buildings were occupied by anywhere from one to five households, some including individuals were listed as boarders living with families. There were five clusters in the city comprising six or more homes side-by-side on a given street, the largest of these clusters on John Street. This is not surprising, since just a few houses down from this small neighborhood was the Mt. Olive Baptist Church. This area contained eight buildings with families and boarders. There were also several examples of one structure in an area occupied by a single family of color, while most streets of Worcester's neighborhoods in 1888 had no people of color.
As interesting as the configuration of residences in this document are the occupations of their residents. Women of color listed in the directory were frequently laundresses, hairdressers, dressmakers, domestic servants, and cooks, however, numerous African American women of color were employed doing household work for the city's white families. The remaining black women are listed as "widow". It was not uncommon for widows to board with another family, or for several widows to live together; an interesting example of this is at 58 Dewey Street, where four women of color, all widows, lived with together.
People of similar occupations also often lived together or in close proximity to each other. At 46 Dewey Street, for example, there were three hairdressers, all men of color, who lived together. A few houses away at 30 Dewey Street, two coachmen lived with a pair of boarders, one a porter and one a hostler. There were a few occupations of men of color which are noteworthy: Henry Mercer was a basket maker; William Woods and George Wilson were whitewashers; Iverson Horace was an ice cream maker; and, Frederick Gimby was a boxmaker. However, many men of color were employed as drivers, gardeners or servants of white families.
There are, nonetheless, several questions posed by a review of the directory compilation. Since only male heads of household are listed rather than an entire family, who lived in these households? How many of the men were married, who were their wives, who were their children? How old were these people? When did they move into the homes? Were the small neighborhoods they lived in growing as time went on? What were the homes like in terms of structure or architecture? These and many more questions are not answered in the compilation of people of color from HOUSE DIRECTORY, however, the document does provide a solid foundation from which further research on community of people of color in Worcester in the late nineteenth century could be undertaken.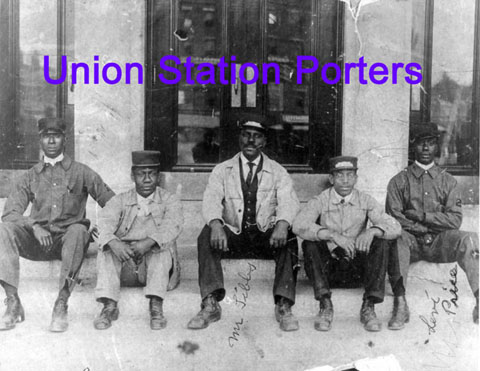 One African American Neighborhood in the late 1880s:Liberty & Palmer Streets
An Older African American Neighborhood: John, Lily, North Ashland, & Bowdoin Streets