Return to the Hiatt Holocaust Collection Home Page


Father Emile Gessler, S. J.
(1891-1958)
Father Gessler lived in the Jesuit residence, on
Haachtsesteenweg 8, in Brussels, and was the secretary to the provincial
(John B. Janssens) of the Flemish Jesuits in Belgium. During the
last five months of World War II, he and Father Janssens had
concealed in the rear buldings of the residence some thirty-five
Jewish children who were never allowed to play outside on the streets.
They received instructions from the ladies of the Eucharistic
Crusade but no one ever knew that the children were Jews.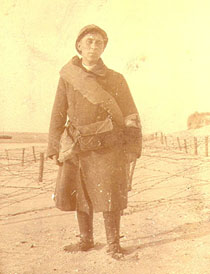 Image Courtesy of Archives Jésuites (BME)

---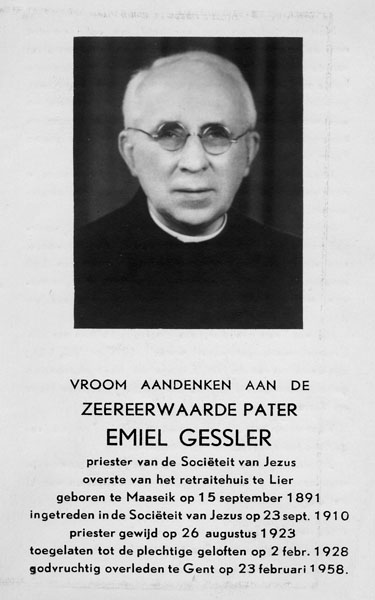 Image is from the personal collection of the Rev. Vincent A. Lapomarda, S.J.


---
---
Write to: Rev. Vincent A. Lapomarda, S. J. (vlapomar@holycross.edu) with comments or questions.
Last updated April 12, 2000. Copyright © 1997-2000, College of the Holy Cross