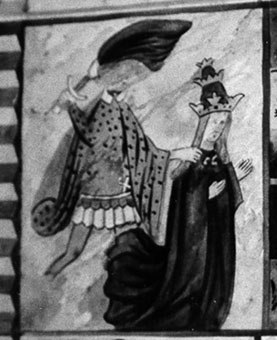 The Decollation of the Empress.
She kneels on the right, her back turned to the executioner, who prepares to strike; he is clad in a cote-hardie, elaborately dagged at the lower edge, a short, patterned cloak, and an elaborate, turban-like head-dress.

Text from E.W. Tristram, English Wall Painting in the 14th Century. London: Routledge, 1955, 249-250.