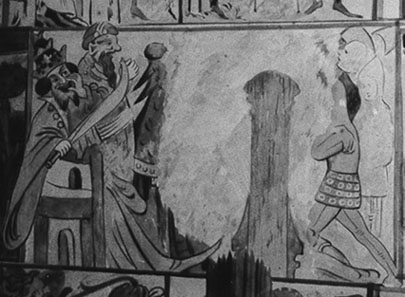 The Emporer Condemns the Two Hundred Converted Soldiers of his Guard.
A double scene; to the left Maximinus, as before grasping a large scimitar, a courtier standing beside him whose head is rendered as a hideous creature; before him, traces of the condemed soldiers.

Text from E.W. Tristram, English Wall Painting in the 14th Century. London: Routledge, 1955, 249-250.