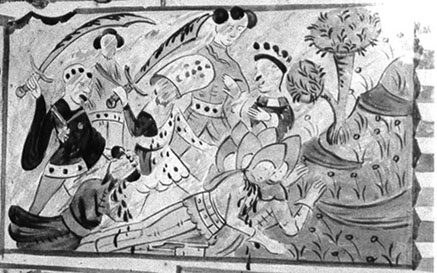 The Massacre of the Soldiers of the Guard.
A double scene; four executioners, two of them brandishing scimitars above their heads, fall upon a group of soldiers, all in armour and pointed bascinets, striking them to the ground; to the right, a hillside covered with grass and flowers, and a conventionalized tree.

Text from E.W. Tristram, English Wall Painting in the 14th Century. London: Routledge, 1955, 249-250.