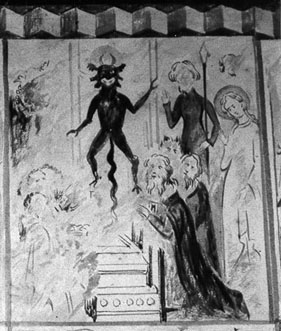 The Emperor Sacrificing to Idols.
In the centre, an altar, with a devil above it and figures kneeling on either side; to the extreme right, a guard with a spear, another figure, and the Saint, raising a hand in protest.

Text from E.W. Tristram, English Wall Painting in the 14th Century. London: Routledge, 1955, 249-250.