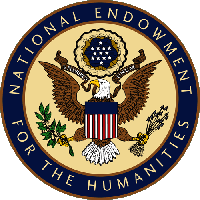 2011 Institute> Week 4
WEEK 4: July 25th-July 29th
Daily Schedule
| | |
| --- | --- |
| 9:00-12:00 | Morning Session |
| 12:00-1:00 | Lunch Break |
| 1:00-4:00 | Afternoon Session |
| 4:30-9:00 | Web Page Consultations |
| 6:30-9:00 | Evening Sessions |
All Sessions in Rooms 402-3 of the Hogan Campus Center, unless otherwise noted
MONDAY, July 25th
Morning Program

Expert Presentation: Lauran Hartley, Columbia University

Modern Tibetan Literature in Translation

Core Readings:

Modern Tibetan Literature and Social Change, ed. by L. Hartley and P. Schiaffini-Vedani (Duke University Press, 2008). Introduction, Chaps. 1-3.
Selections from Song of the Snow Lion, M?noa 12:2 (U of Hawai'i Press, 2000).

Dhondup Gyal, "Waterfall of Youth."

Ju Kalzang, "Tibet, Mother, Mani"
Yangtso Kyi, "Journal of the Grassland"

Selections from Jangbu, The Nine-Eyed Agate: Poems and Stories, trans. by H. Stoddard (Lanham, MD: Rowman and Littlefield, Lexington Books, 2010).

"The Whittling", "Three Animal Stories", "My Tibet"

Tsering Dondrup, "A Show to Delight the Masses," Persimmon, vol. 1, no. 3 (Winter 2001): 61-77.
Woeser [Weise], Tibet's True Heart: Selected Poems, trans. by A.E. Clark. (Dobb's Ferry: Ragged Banner Press, 2008).
"Joys and Sorrows of a Boy from Naktsang." Introduction and translated excerpt.

Further Readings:

Alai. Red Poppies. Boston: Houghton Mifflin, 2002. (Chinese original)
Bhum, Pema. Six Stars with a Crooked Neck: Tibetan Memoirs of the Cultural Revolution. Dharamsala: Tibet Times, 2001.
Gendun Chopel [1903-1951]. In the Forest of Faded Wisdom: 104 Poems by Gendun Chopel. Ed. and trans. by D. Lopez, Jr. University of Chicago, 2009.
Norbu, Jamyang. Sherlock Homes: The Missing Years. NY: Bloomsbury, 1999. (English original)
Tailing, W. The Secret Tale of Tesur House. Beijing: Tibetology Publishing House, 1998.
Tsering Wangmo Dhompa. Rules of the House. Berkeley: Apogee Press, 2002. (English original)
A Blighted Flower and Other Stories. Comp. and trans. by Riika J. Virtanen. Dharamsala: Library of Tibetan Works and Archives, 2000.
Contemporary Tibetan Literary Studies. Ed. by S. Venturino. Leiden: Brill, 2007.

Afternoon Program

Expert Presentation: Manjushree Thapa, Kathmandu

Nepali Literature: Recent Trends in a Time of Political Unrest

Core Readings:

Manjushree Thapa, Seasons of Flight. Delhi: Viking Penguin, 2011
Manjushree Thapa, trans. The Country is Yours: Contemporary Nepali Literature. Delhi: Penguin, 2011.

Further Readings:

Michael Hutt, Himalayan Voices. Berkeley: Univ. of California Press, 1991.
Manjushree Thapa, The Tutor of History. London: Penguin, 2001
Samrat Upadhyay, Arresting God in Kathmandu. NY: Houghton Mifflin, 2001
TUESDAY, July 26th
Morning Program

Expert Presentation: Dr. Paula Newburg, Georgetown University

Political Developments in the NW Himalayas: Pakistan and Afghanistan

Core Readings:

Laila Bokhari, "Pakistan: Dealing with Peace in the Tribal Areas," Norwegian Peacebuilding Centre, No 12, November 2010.
Talatbek Masadykov, Antonio Giustozzi, JM Page, "Negotiating with the Taliban: Toward a Solution for the Afghan Conflict," Crisis States Working Papers Series, No 2, January 2010
Paula Newburg, "Pakistan's Governance Imperative," MIT Audits of Conventional Wisdom, May 2008
http://www.jinnah-institute.org/publications/300-second-opinion

Further Readings:

Paula Newburg, Double Betrayal: Human Rights and Insurgency in Kashmir *

Afternoon Program

Expert Presentation: Maureen Stephens, Brown University

Workshop on CHOICES Curriculum on Afghanistan

Core Readings:

Evening Program

Location: in Hogan 502

Time: TBA


A Selection of Himalayan Music with Cellist Tien Ning and Others

Feature film: "Himalaya" followed by discussion
WEDNESDAY, July 27th
Morning Program

Expert Presentation: Dr. Anne de Sales, Centre National de la Recherche Scientifique

Shamanism in the Himalayas

Core Readings:

A.W. MacDonald, "The Healer in the Nepalese World"
Anne de Sales, "The Kham Magar Country, Nepal: Between Ethnic Claims and
Maoism," European Bulletin of Himalayan Research 19, 41-71 (ERES)

Further Reading:

John Hitchcock, John and Jones, Rex eds. Spirit Possession in the Nepal Himalayas (New Delhi: Vikas, 1976).

Afternoon Program

Expert Presentation: Prof. Charles Ramble, Oxford University

Practices of Tibetan Buddhism; Traditions of the Tibetan Frontier People

Core Readings:

Charles Ramble, "The People of Mustang and their History," from The Navel of the Demoness: Tibetan Buddhism and Civil Religion in HighlandNepal. (NY: Oxford Univ. Press, 2008) (ERES)
Lawrence Epstein and David Lichter, "Irony in Tibetan Notions of the Good Life,"
in Karma: An Anthropological Inquiry, ed. Charles F. Keyes and E. Valentine
Daniels. (Berkeley: University of California Press, 1983), 223-259.

Further Reading:

David Holmberg, Order in Paradox: Myth, Ritual, and Exchange among Nepal's Tamang (Ithaca: Cornell University Press, 1989).
THURSDAY, July 28th
Morning Program

FREE

Afternoon Program

Expert Presentation: Prof. Keiko Yamanaka, University of California-Berkeley

Nepalis in International Migration

Required Readings:

Keiko Yamanaka. "Nepalese Labor Migration to Japan: From Global Warriors to Global Workers," Ethnic and Racial Studies, Vol. 23, 2000, 62-93.

Further Readings:

Keiko Yamanaka, "Transnational Community Activities of Nepalese Visa- Overstayers in Japan: Governance and Transnationalism from Below," in Nelson H. H. Graburn, et al. (ed.), Multiculturalism in the New Japan: Crossing the Borders Within, Oxford: Berghan Press, 2008, 151-170.
"Changing Family Structures of Nepali Transmigrants in Japan: Split- Households and Dual-Wage Earners," Global Networks: A Journal of Transnational Affairs, Vol. 5, 2005, 337-358.

Evening Program

Workshop on Making Tibetan Foods

Farewell Dinner
FRIDAY, July 29th
Morning and Afternoon Programs

Presentations of Teacher Implementation Plans

Web Pages and Curricular Materials
SATURDAY, July 30th
| | |
| --- | --- |
| All Day | Check-out from Campus Apartments |