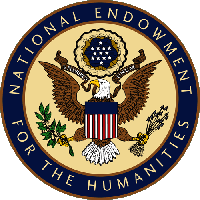 2015 Institute > Week 3
WEEK 3: July 20th-July 24th
Daily Schedule
| | |
| --- | --- |
| 9:00-12:00 | Morning Session |
| 12:00-1:00 | Lunch Break |
| 1:00-4:00 | Afternoon Session |
| 4:30-9:00 | Web Page Consultations (some days) |
| 6:30-9:00 | Evening Sessions |
All Sessions in Rooms 404 of the Hogan Campus Center, unless otherwise noted
MONDAY, July 20th
Excursion to Rubin Museum for Tibetan Art and the Karmapa Monastery
Museum Program hosted by Curators and Educators of the Museums
Departure from the College at 6:45 AM; return by 9 PM
[Popular Tibetan and Nepali Movies to be shown on road trip]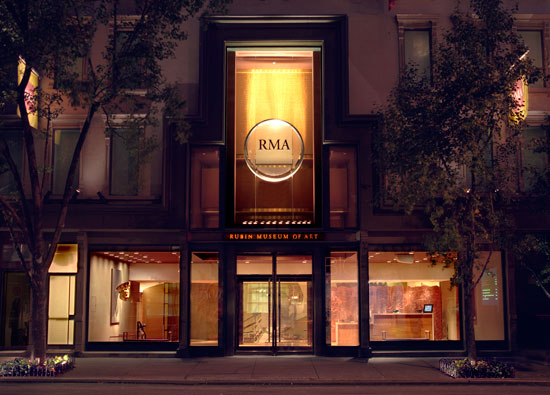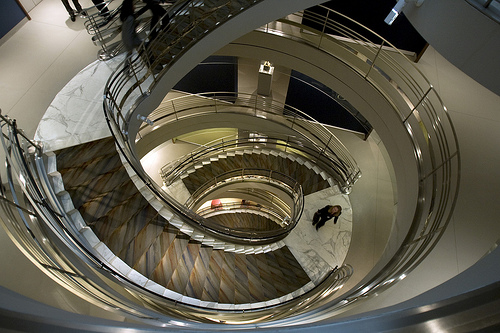 TUESDAY, July 21st
Morning Program

Expert Presentation: Prof. Caner Dagli

Islam Overview I: Muhammad, Core Beliefs, Five Pillars

Required Reading:

John Esposito, "Islam" from World Religions Today,5th ed. (Oxford, 2014).

Afternoon Program

Expert Presentation: Lauran Hartley, Columbia University

Modern Tibetan Literature in Translation

Required Readings:


Lauran Hartley, "Themes of Tradition and Change in Modern Tibetan Literature," Lungta 12 (Summer 1999): 29-44.

Selections from Song of the Snow Lion


Steven Venturo, "Where is Tibet in World Literature" World Literature Today


Further Reading:



Bhum, Pema. Six Stars with a Crooked Neck: Tibetan Memoirs of the Cultural Revolution. Dharamsala: Tibet Times, 2001.

Tailing, W. The Secret Tale of Tesur House. Beijing: Tibetology Pub House, 1998.


Norbu, Jamyang. Sherlock Homes: The Missing Years. NY: Bloomsbury, 1999.
Alai. Red Poppies. Boston: Houghton Mifflin, 2002. (Chinese original)
WEDNESDAY, July 22nd
Morning Program

Expert Presentation: Prof. Charles Ramble, Oxford University

Practices of Tibetan Buddhism; Traditions of the Tibetan Frontier Peoples

Required Readings:

The People of Mustang and their History," from Charles Ramble , The Navel of the Demoness: Tibetan Buddhism and Civil Religion in Highland Nepal. (NY: Oxford Univ. Press, 2008)

Further Readings:

David Holmberg, Order in Paradox: Myth, Ritual, and Exchange among Nepal's Tamang (Ithaca: Cornell University Press, 1989).

Afternoon Program




Expert Presentation: Dr. Anne de Sales, Centre National de la Recherché Scientifique

Shamanism in the Himalayas

Required Readings:

Mumford, Stan Royal. Himalayan Dialogue: Tibetan Lamas and Gurung Shamans in Nepal. Madison: University of Wisconsin Press, 1989, chapters 3-7

Anne de Sales, The Kham Magar Country, Nepal: Between Ethnic Claims and Maoism," European Bulletin of Himalayan Research 19, 41-71

Further Readings:

John Hitchcock, John and Jones, Rex eds. Spirit Possession in the Nepal Himalayas (New Delhi: Vikas, 1976).
THURSDAY, July 23rd
Morning Program

Expert Presentation: Prof. Lewis

Buddhism and Hinduism in the Kathmandu Valley

Required Readings:

Todd Lewis, Popular Buddhist Texts from Nepal: Narratives and Rituals…

Afternoon Program




Expert Presentation: Naomi Bishop, Univ. of California

Buddhism among Tibeto-Burman Peoples

Video: "Himalayan Herders"

Required Readings:

Naomi H. Bishop, Himalayan Herders. (NY: Harcourt Brace, 1998)
FRIDAY, July 24th
Morning Program





Expert Presentation: Expert Presentation, Sienna Craig, Dartmouth University

Tibetan Buddhism in Practice: Medicine and Healing

Required Reading:

Matthew Kapstein, The Tibetans, 244-268


Meyer, Fernand, 1995. "Theory and Practice in Tibetan Medicine" in Oriental Medicine: An Illustrated Guide to the Asian Arts of Healing, 109-141

Afternoon Program





Expert Presentation: Expert Presentation, Naresh Bajracharya, Lambini Buddhist University

Newar Buddhist Ritual-Making Stupas

Required Reading:

Matthew Kapstein, The Tibetans, 244-268


Meyer, Fernand, 1995. "Theory and Practice in Tibetan Medicine" in Oriental Medicine: An Illustrated Guide to the Asian Arts of Healing, 109-141

Early Evening Program





Campus Green: Newar Feast

5-7PM Workshop: A Newar Buddhist Feast and Making Nepalese Feast Foods