Definitions of Transcendentalism:
Margaret Fuller
__________________________________________________________________________
The following is credited to the website below: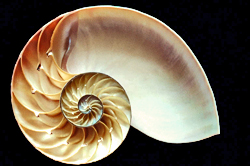 Basic Premises:
1. An individual is the spiritual center of the universe - and in an individual can be found the clue to nature, history and, ultimately, the cosmos itself. It is not a rejection of the existence of God, but a preference to explain an individual and the world in terms of an individual.
2. The structure of the universe literally duplicates the structure of the individual self - all knowledge, therefore, begins with self-knowledge. This is similar to Aristotle's dictum "know thyself."
3. Transcendentalists accepted the neo-Platonic conception of nature as a living mystery, full of signs - nature is symbolic.
4. The belief that individual virtue and happiness depend upon self-realization - this depends upon the reconciliation of two universal psychological tendencies:
a. the expansive or self-transcending tendency - a desire to embrace the whole world - to know and become one with the world.
b. the contracting or self-asserting tendency - the desire to withdraw, remain unique and separate - an egotistical existence.
__________________________________________________________________________
Transcendentalism and the American Past
Transcendentalism as a movement is rooted in the American past: To Puritanism it owed its pervasive morality and the "doctrine of divine light." It is also similar to the Quaker "inner light." However, both these concepts assume acts of God, whereas intuition is an act of an individual. In Unitarianism, deity was reduced to a kind of immanent principle in every person - an individual was the true source of moral light. To Romanticism it owed the concept of nature as a living mystery and not a clockwork universe (deism) which is fixed and permanent.
Originating in the area in and around Concord, Massachusetts, Transcendentalism was recognized as having a relationship to Eastern mystical writings which were
introduced into the Boston area in the early nineteenth century. Transcendentalism is not considered a religion; it is a pragmatic philosophy, a state of mind, and a form of spirituality.
Orchard House, Home of the Alcotts, Concord, MA
__________________________________________________________________________
Buddhism and Unitarian Universalism have had a long history beginning in the nineteenth century.
Medicine Buddha
The first Buddhist text ever published in English was a translation of:
The Saddharmapundarika (Lotus) Sutra
by the Transcendentalist Elizabeth Palmer Peabody, published in an 1844 issue of The Dial.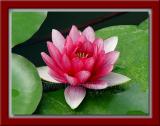 Lotus Flower
To learn about more about how the First Parish Church of Concord, MA continues to support an educational forum of Buddhist philosophy through the teachings of Venerable Lobsang Phuntsok and Jhamtse International, click on the following web site: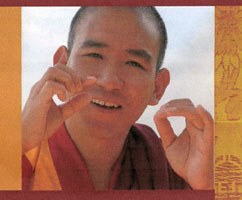 Venerable Lobsang Phuntsok
First Parish Church, Concord, MA
__________________________________________________________________
Life of Prayer, Jokhang Temple, Lhasa, Tibet
_______________________________________________________________________
The Thoreau Society is the oldest and largest organization devoted to an American author and is dedicated to promoting Thoreau's life and works through education, outreach, and advocacy. To learn more, log onto their website at: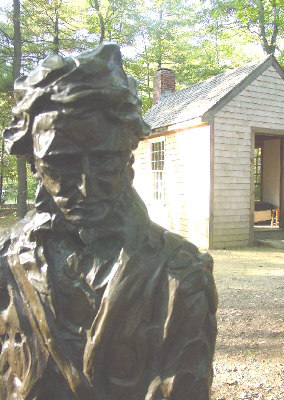 Statue of Henry David Thoreau and cabin at Walden Pond
___________________________________________________________________________
To learn more about the Thoreau Farm Trust and the current status of the restoration of Henry David Thoreau's birth house and education center, visit: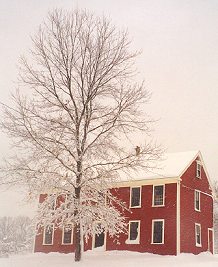 Thoreau Birth Site, Virginia Road, Concord, MA
"I should never got over my surprise that I should have been born into this most estimable place in the world, and just in time."
"What is the use of a house if you haven't got a tolerable planet to put it on?"
- Henry David Thoreau
___________________________________________________________________________
K-8 SCHOOLS OF CONCORD, MASSACHUSETTS
The three elementary schools and two middle schools in Concord are named after famous Concordians, some with ties to the Transcendentalist movement.
Thoreau Elementary School - named after Henry David Thoreau
Henry David Thoreau
Willard Elementary School - named after Simon Willard, founder of Concord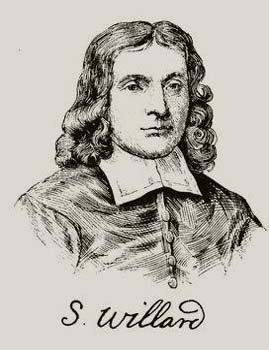 Simon Willard
Alcott Elementary School - named after the Alcott family
Louisa May Alcott
Peabody Middle School - named after Elizabeth Palmer Peabody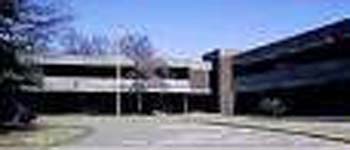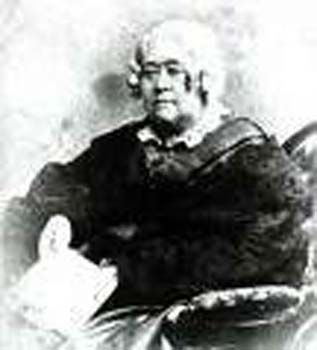 Elizabeth Palmer Peabody
Sanborn Middle School - named after Franklin Benjamin Sanborn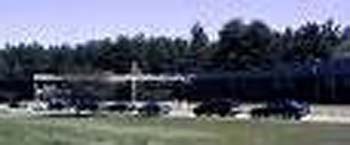 Franklin Benjamin Sanborn
(Browse the photo gallery for more images.)
_______________________________________________________________________
The American Transcendentalist movement of the mid 19th century was inspired in part by the philosophy of Asian religions, including Hinduism, Buddhism, Jainism, Confucianism, Taoism, Islam, Sufism and Zoroastrianism.
Asian Religions - Image Gallery
A survey of the libraries of Thoreau, Emerson and Alcott collectively revealed 18 texts of accounts of travelers and general statements of Asian thought and customs, 51 translations of the sacred and secular literatures and expositions of the religions of India, 34 books relating to some Islamic countries, their people, poetry, religion and scriptures, and 12 Chinese and Confucian texts. The library of Henry Wadsworth Longfellow contained 46 Oriental titles.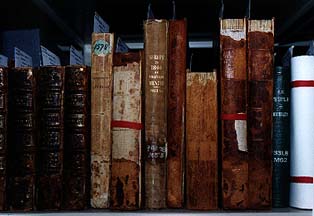 (Arthur Christy, The Orient in American Transcendentalism, Columbia University Press, 1932.)
__________________________________________________________________________
Eastern Philosophy in Transcendentalist Writing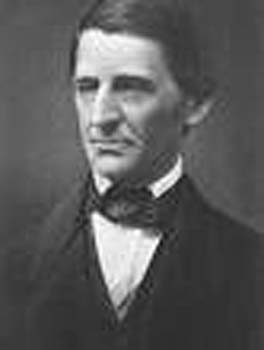 Ralph Waldo Emerson
BRAHMA

by: Ralph Waldo Emerson (1803-1882)
If the red slayer think he slays,

Or if the slain think he is slain,

They know not well the subtle ways

I keep, and pass, and turn again.

Far or forgot to me is near;

Shadow and sunlight are the same;

The vanish'd gods to me appear;

And one to me are shame and fame.

They reckon ill who leave me out;

When me they fly, I am the wings;

I am the doubter and the doubt,

And I the hymn the Brahmin sings.

The strong gods pine for my abode,

And pine in vain the sacred Seven;

But thou, meek lover of the good!

Find me, and turn thy back on heaven.

-Ralph Waldo Emerson
"The Transcendentalist adopts the whole connection of spiritual doctrine. ... If there is anything grand or daring in human thought or virtue, any reliance on the vast, the unknown; any presentiment, any extravagance of faith, the spiritualist adopts it as most in nature. The oriental mind has always tended to this largeness. Buddhism is an expression of it. The Buddhist ... is a Transcendentalist. ... Shall we say then that Transcendentalism is the Saturnalia or excess of Faith; the presentiment of a faith proper to man in his integrity,excessive only when his imperfect obedience hinders the satisfaction of his wish?" - Ralph Waldo Emerson's lecture on "The Transcendentalist," Works I: 317-320
"Simplify, simplify." - Henry David Thoreau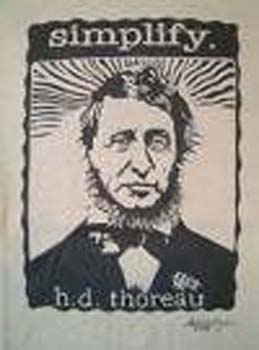 "The problem of transcendental philosophy is no less than this, to revise the experience of mankind and try its teachings by the nature of mankind, to test ethics by conscience, science by reason; to try the creeds of the churches, the constitution of the states, by the constitution of the universe." - Theodore Parker in Works VI: 37
Milky Way over Utah
"I should have told them at once that I was a transcendentalist. That would have been the shortest way of telling them that they would not understand my explanations." - Thoreau, Journal, V4
"Free in this world as the birds in the air, disengaged from every kind of chains, those who practice the yoga gather in Brahma the certain fruit of their works. Depend upon it that, rude and careless as I am, I would fain practice the yoga faithfully...To some extent, and at rare intervals, even I am a yogi." - Henry David Thoreau
"To live like a philosopher is to live, not foolishly like other men, but wisely and according to universal laws." -Henry David Thoreau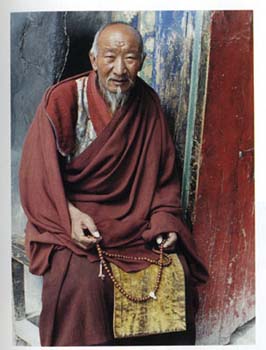 Lama, Tibet
A subtle chain of countless rings
The next unto the farthest brings;
The eye reads omens where it goes,
And speaks all languages the rose;
And, striving to be man, the worm,
Mounts through all the spires of form.

- Ralph Waldo Emerson, Nature, 1836
"Theology is not religion." - Transcendentalist quote
"In his spiritual astronomy or search for stars he was the observer of single stars as they came into the field of his telescope, he was not making a map of the heavens, or even of a particular region; he had nothing to do with the results of other observations." -A. Cabot
"As I am, so shall I associate, and so shall I act." - Rapph Waldo Emerson
"To laugh often and much; to win the respect of intelligent people and the affection of children; to earn the appreciation of honest critics and endure the betrayal of false friends; to appreciate beauty; to find the best in others; to leave the world a bit better, whether by a healthy child, a garden patch or a redeemed social condition; to know even one life has breathed easier because you have lived. This is to have succeeded." –Ralph Waldo Emerson
"I went to the woods because I wished to live deliberately, to front only the essential facts of life, and see if I could not learn what it had to teach, and not, when I came to die, discover that I had not lived. I did not wish to live what was not life, living is so dear; nor did I wish to practice resignation, unless it was quite necessary. I wanted to live deep and suck out all the marrow of life, to live so sturdily and Spartan-like as to put to rout all that was not life, to cut a broad swath and shave close, to drive life into a corner, and reduce it to its lowest terms, and, if it proved to be mean, why then to get the whole and genuine meanness of it, and publish its meanness to the world; or if it were sublime, to know it by experience, and be able to give a true account of it in my next excursion." -- Henry David Thoreau, Walden; or, Life in the Woods , "Where I Lived, and What I Lived For"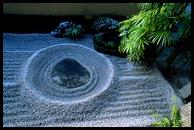 "The scenery, when it is truly seen, reacts on the life of the seer. How to live. How to get the most of life.... How to extract its honey from the flower of the world. " – Henry David Thoreau
"Every man is the builder of a temple called his body...We are all sculptors and painters, and our material is our own flesh and blood and bones. Any nobleness begins at once to refine a man's feature." – Henry David Thoreau
"I know that some will have hard thoughts of me, when they hear their Christ named beside my Buddha, yet I am sure that I am willing they should love their Christ more than my Buddha, for the love is the main thing, and I like him too." - Henry David Thoreau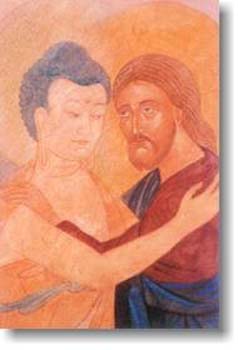 "You must live in the present, launch yourself on every wave, find your eternity in each moment." – Henry David Thoreau
"Life is a perpetual instruction in cause and effect." –Ralph Waldo Emerson
Absence of the "I"
One aspect of the poetry that is typical of Emerson is the absence of the "I." Emerson could well be applying the idea in his poetry to his own life, but he attempts to make it more universal by leaving himself out of the equation. Of course this is typical of nearly all poetry from the nineteenth century. The dawn of the confessional or personal poet didn't occur until the twentieth century, so one can't really say much about the absence of Emerson's "I" without mentioning the absence of the "I" in most poetry of that time period.
Bibliography:
Christy, Arthur, The Orient in American Transcendentalism, Columbia University Press, 1932
______________________________________________________________________
History of the Peabody Sisters
(exerpt from website above)
Elizabeth Palmer Peabody (1804-1894), Mary Tyler Peabody Mann (1806-1887), and Sophia Amelia Peabody Hawthorne (1809-1871) were the eldest of seven children. Their father Nathaniel Peabody once taught at Phillips Andover Academy but during their childhood was a dentist in Salem , Massachusetts. Their mother ran a school with an emphasis on bringing out the unique excellence in every student, girls included. Through their mother's influence primarily, each of these sisters read widely and had a broad range of interests.
Elizabeth became a teacher in her mother's school, then briefly and unsuccessfully opened her own. Continuing her own learning, she studied Greek with young Ralph Waldo Emerson as her private tutor in 1822.
In 1823 she went to Maine to teach for two years; when she left, Mary took her place. A year later, when both Mary and Elizabeth had returned to Boston , they opened a school together for young children in Brookline . In these years, Sophia, still at home, began to learn to paint and draw.
William Ellery Channing enrolled his daughter Mary in the Peabody sisters' school in 1826. Through this connection, Elizabeth began a long and rewarding friendship with Channing, who started meeting with her, first to discuss educational ideas, then later helped her study further in philosophy, religion, education and literature. From 1826, she began copying and preparing Channing's sermons for printing, a practice she continued until 1842, for a total of about fifty of Channing's best. He also discussed many of his sermons with her as he was preparing them, depending on her responses to help him make revisions.
(Near the end of Channing's career, as he was rethinking his views on how to end slavery, he relied upon his conversations with Elizabeth to help him develop his thoughts.)
In 1834, Bronson Alcott opened his experimental school, and employed both Elizabeth and Margaret Fuller as teachers. Elizabeth 's writing about the school added to Alcott's fame. Sophia's paintings and illustrations had begun to attract notice for their professionalism; her illustration of Bronson Alcott teaching served as frontispiece of a book he published about his school and it's philosophy. When Alcott became embroiled in controversy for writing in his book about pregnancy in a way too open for many of his peers, Elizabeth found her connection helped lead to a period of unemployment and difficult financial struggles.
Elizabeth and Mary, living together at a boarding-house during this period, had struck up a friendship with Horace Mann. Sophia, meanwhile, began a friendship with a neighbor, Nathaniel Hawthorne, whose work Elizabeth had noticed and helped promote.
Nathaniel Hawthorne
Sophia was often ill and isolated in her room. Her health had been questionable since infancy and she was an occasional invalid. (The possible reason for this was her dentist father prescribing a then-fashionable treatment for teething pains that included mercury.) She became more interested in socializing as a result of Nathaniel's visits, it is said, and by 1838, Sophia and Nathaniel secretly agreed to be married. Her illustrations began to appear in some of his writings.
Sophia Peabody
In 1839, Elizabeth, together with her former tutor and now friend, Ralph Waldo Emerson, discovered the poet Jones Very, and Peabody published his Poems and Essays. In 1840, Elizabeth, having moved to a home in Boston , opened a bookstore in the front parlor, selling and loaning books. This bookstore, until its closing in 1850, became a center for the Transcendentalists. Margaret Fuller's "Conversations" were held there. Plans for Brook Farm were drawn up and discussed.
Elizabeth began to publish essays and other materials. She thus became the first woman publisher in Boston , and, probably, the first in the United States. She published Channing and Hawthorne. Her single issue of a Transcendentalist periodical, Aesthetic Papers, included the first publication of Henry David Thoreau's Civil Disobedience.
Sophia and Nathaniel married in 1842, struggling financially until The Scarlet Letter's popularity after its publication in 1850. When Sophia became very ill, Mary went with her to Cuba, where Mary worked as a governess while Sophia recuperated. Sophia and Mary returned to Boston , where Mary began teaching again, and also began working with Horace Mann as a secretary, aiding him in his work in educational reform. They grew closer, and were married in 1843. Mary and Horace honeymooned in Europe with Samuel Gridley Howe and his new bride, Julia Ward Howe.
Mary Peabody
Horace left his educational work for the US Congress, working to oppose slavery and the Compromise of 1850. In 1853, Horace was called to the Presidency of the new Antioch College in Ohio, a coeducational and nonsectarian college. Mary took on the active job of President's wife. She published, during her Antioch years, a combination cookbook and advice book, Christianity in the Kitchen: A Physiological Cookbooks. She actively supported Horace's work with her own efforts in the Antioch academic community, until Mann's death in 1859. In the next decade, she published the three volume Life and Works of Horace Mann.
Horace Mann
The Hawthorne 's, meanwhile, went to Europe for seven years, in part for Sophia's health. Hawthorne wrote The Marble Faun there, and Sophia made significant contributions to its writing. She was becoming more interested in writing, but Nathaniel disapproved of her passionate style. When Atlantic Monthly asked her for some contributions to publish, he blocked her from following up.
Mary returned from Ohio to Massachusetts with her family in 1859, to find that Elizabeth had taken up a new interest. Earlier that year, Elizabeth had learned of the German kindergarten movement, which fit in perfectly with her ideas for education of the very young. In 1860, Elizabeth, joined by Mary, began the first formally organized kindergarten in the United States. They worked together both on that school and on promoting the idea, and published a journal on kindergartens, a work which was to be Elizabeth's main focus for most of the rest of her career and life.
When Nathaniel Hawthorne died in 1864, Sophia began editing and publishing his Notebooks. She submitted selections to the Atlantic and published three volumes of his notes, in 1868-1870. Unhappy family situations motivated her to move to Germany and then London with her adult children; Sophia died in London in 1870.
Elizabeth and Mary continued their work with the kindergarten movement. They also became involved, in the late 1880s and early 1890s, in promoting the speaking career of Piute Indian Sarah Winnemucca, who, even though she had converted to Christianity, promoted the idea that Indian traditions were valuable too. Mary helped prepare Winnemucca's writings for publication.
Mary found time to publish a novel (Juanita: A Romance of Real Life in Cuba Fifty Years Ago). Elizabeth taught on the faculty of Bronson Alcott's Concord School of Philosophy in the 1880s. Mary died in 1888 in Boston , and Elizabeth died in 1894 in Boston . Two years later, friends started a settlement house in Boston , the Elizabeth Peabody House, in her memory.
Elizabeth Palmer Peabody
Sophia and Nathaniel Hawthorne's daughter Rose became a poet and, as Mother Mary Alphonsa Lathrop, a lay Dominican dedicated to working with incurable cancer patients.
__________________________________________________________________________
(excerpt from web site above)
Franklin Benjamin Sanborn
(1845-1936)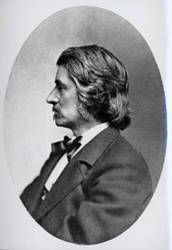 BIOGRAPHY: Franklin Benjamin Sanborn was born in Hampton Falls, New Hampshire on 15 December 1831. He was the son of Aaron Sanborn, a farmer and town clerk, and Lydia (Leavitt) Sanborn. He entered Phillips Exeter Academy in 1851 and enrolled at Harvard College as a sophomore in 1852. Sanborn graduated from Harvard in 1855, seventh in his class. While a student there he began a friendship with Ralph Waldo Emerson, having read Emerson's works extensively. As a result of this relationship, Emerson engaged Sanborn to begin a small private school in Concord that was attended by Emerson's children, as well as those of Hawthorne, Henry James, Horace Mann, and John Brown. Touring the west during the summer of 1856 to report on the progress of Free-Soil agitation, Sanborn became acquainted with John Brown. He subsequently brought Brown back to Concord in 1857 and raised money for him. He also knew of Brown's planned attack on Harpers Ferry and as a result was asked to testify before a Senate committee during the Brown trial.
John Brown
The Secret Six (aka the Committee of Six) were six wealthy and learned men who secretly funded the American abolitionist John Brown. They were Thomas Wentworth Higginson, Samuel Howe, Theodore Parker, Gerrit Smith, Franklin Sanborn and George Luther Stearns.

Brown was planning to capture weapons from a federal armory at Harpers Ferry, Virginia (now West Virginia), and lead a slave rebellion in the South. However, it remains to this day unclear whether or not these men knew of Brown's ultimate plan.
When he refused, he was arrested and an attempt made to seize him. Sanborn's captors were presented with a writ of habeas corpus prepared by Judge Ebenezer Rockwood Hoar and chased out of town. The court ordered Sanborn discharged the following day.
Sanborn closed his school in 1862 and became the editor of The Boston Commonwealth. In 1863 he was appointed secretary of the Massachusetts State Board of Charities and over the next two decades was responsible for the passage of charity and penal legislation in Massachusetts and other states. Between 1865 and 1874 Sanborn helped to found the American Social Science Association, the Clarke School for the Deaf, the Massachusetts Infant Asylum, the National Prison Association, and the National Conference of Charities and Correction. In 1879 he was appointed General Inspector of Charities and held that position until 1888. Sanborn also wrote and lectured. His friendships with many of those connected with the transcendentalist movement resulted in a series of biographies that included those of Thoreau, Bronson Alcott, Hawthorne, Emerson and others. In 1879 he helped to establish the Concord School of Philosophy.
Sanborn was married twice: to Ariana Walker in 1854 for just eight days until her death; to his cousin Louisa Augusta Leavitt in 1862 with whom he had three sons. He died in 1917 at his son's home in Plainfield, New Jersey at the age of eighty-five. The burial service was held at the First Parish Church in Concord, Massachusetts.
~*~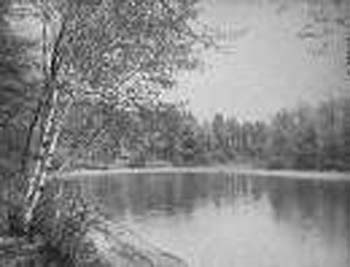 Walden Pond
"Many men go fishing all of their lives without knowing that it is not fish they are after." - Henry David Thoreau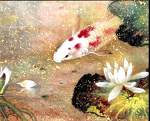 ~ serenity now ~