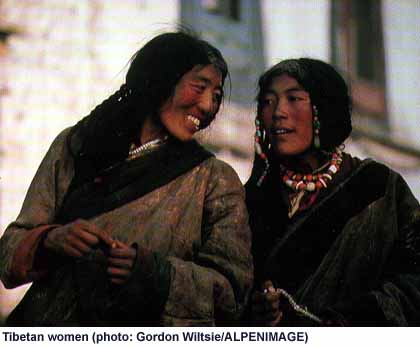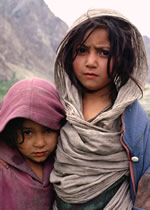 A Literary View of Himalayan Women
Welcome to my Literature of Himalayan Women's site. You will find a series of photographs, art prints, links and literature about women from an enchanting and rugged part of the world. Most westerners think of The Himalayas as "Shangri-La," a perfect world with a perfect society as read in novels like Hilton's Lost Horizon. Despite its majestic beauty, The Himalayas are not a utopia, neither historically or presently. The lands of The Himalayas, Tibet, Nepal, Bhutan and Sikkim are lands in transition.
What was life like for women in this region? What cultural and religious boundaries did and do these women live under? Let's examine the lives of Himalayan women through poetry, spiritual writings and essays written by and about these women.

This web page will offer a glimpse of Himalayan women through literature. On this site you will find samples of literature by and about Himalayan women, internet links, photographs, art prints and lesson narratives and strategies for teaching about these women.